Kamado Luna Brand Review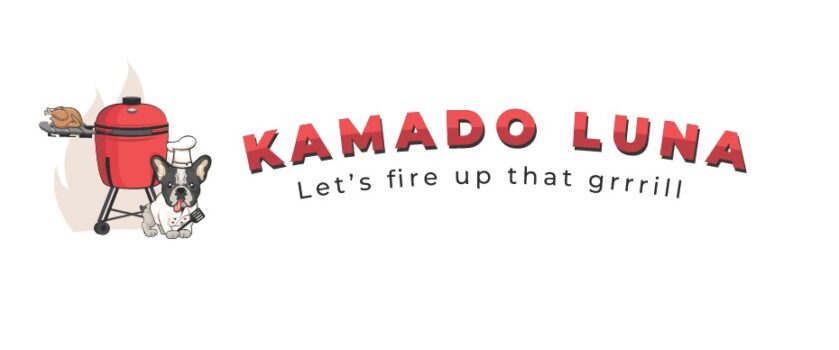 There's a limited amount of information available about the Kamado Luna brand. But, I've done my best to gather as much information as I can. In my Kamado Luna brand review, I'll discuss the complete range, warranties, product quality and customer support. It's worth mentioning that I did try and contact Kamado Luna directly to ask a few questions about their products, but I'm still waiting for a reply!
The Kamado Luna Range of Ceramic Grills
Kamado Luna have a small range of kamado grills. However, they are available in several pretty cool colours! These are purple, orange, green, blue, red and black.
Quality & Manufacturing
As with most Kamado brands, Kamado Luna grills are manufactured in China. Here is some information about the materials used in their Kamado grills:
Main body: mullite refractory ceramic
Top vent: aluminium
Side table & handle: bamboo
Cooking grid: 6 mm stainless steel
Gasket seal: unknown
Band, spring & stand: steel
Accessories
Kamado Luna do sell some accessories. And many of these come as standard with their kamados. However, while they do supply dual zone cooking systems and heat deflectors with the larger 18″ and 24″, they're not supplied with the 16″ model. I think that's a real shame. Here's a list of the accessories they do sell:
Stainless steel grate grippers
Ash tools
Rotisserie kits
Rain covers
Pizza stones
A selection of cast iron cooking grates
Meat racks
Chopping boards
Pizza peels
Customer Support
Unfortunately ,I don't own any Kamado Luna grills. Therefore I'm unable to say how good their customer support is.
Warranties
Kamado Luna offers a very good warranties with their grills. Firstly, register your new kamado with Kamado Luna. Then the ceramic frame, ceramic firebox and fire ring have a lifetime warranty. This warranty is standard with most kamado manufacturers.
Also, a 2-year warranty applies to all metal parts and accessories of the grill. A 1-year warranty applies to temperature meter and fire-resistant gasket. Also, a 1-year warranty applies to side shelves.
In Conclusion
From what I can gather, Kamado Luna are a decent brand of Kamado. Their range is well priced and they come with a decent selection of accessories. I'd just be curious as to why a heat deflector isn't supplied with their 16″ model. The rest of the specifications read well. However, because I don't have any experience with them, it's hard to come to concrete conclusions.
So, I hope my Kamado Luna brand review helps you to decide which kamado brand to buy. Do you have any other thoughts or experiences you'd like to share about Kamado Luna or it's products? Leave me a comment or send me an email and I'll get back to you.
---
---